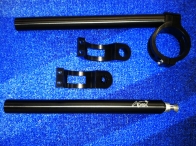 The Apexmfg standard adjustable clipon comes in 50mm - 53mm
Machined from 6061 billet aircraft aluminum, anodized black. 100% Satisfaction Guaranteed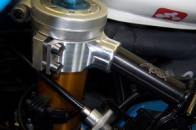 The Apexmfg GP clip-ons were designed for use by Jason Disalvo.
Our new mini/half table is an updated version of our popular full size bike/work table. This design bolts together with the support of 8 legs, they are stackable for a work surface.


Apex Portable Worktable light weight at only 38 lbs.
Holds up to 800 lbs.
Legs fold away completely for a 2.5 inch height during transportation.


Apexmfg rear stand spools for 6mm or 8mm bolts available in silver or black. Please specify size and color.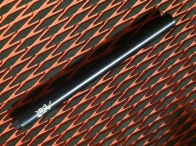 Machined from 6061 billet aircraft aluminum makes these clip-on bars ultra-light and strong for optimal performance. The bar has a fixed 9° billet angle machined in the end with 8 radial adjustable positions to ensure your perfect custom fit and fine-tuning.
Clamp used with Apex Riser Clip-ons, both 3" and 4" models. Machined from 6061 billet aircraft aluminum, anodized black. Clamps are sold individually.
You can redeem the gift certificate towards any Apex Track Day in 2013! There will be Road America and Tally dates!
Copyright MAXXmarketing Webdesigner GmbH